24 Oct

Spooky Halloween Photography to Make You "Shutter"
New Jersey is a scary place… literally.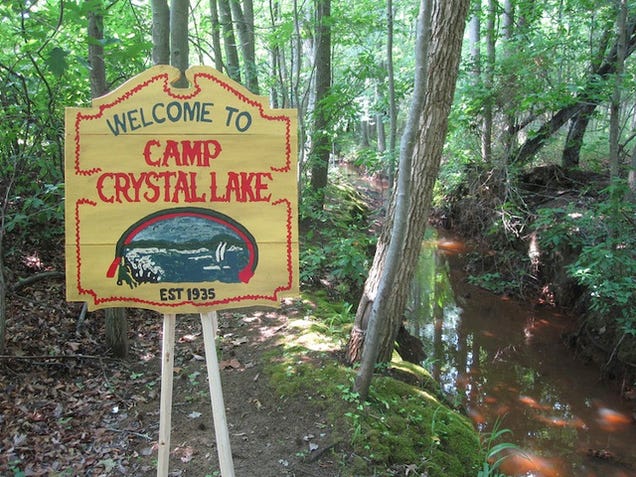 What better way to get into the Halloween spirit than a spooky photo shoot?
Believe it or not, New Jersey has a history of horror le
gends. Of course, many people of South Jersey can tell you about the legend of the Jersey Devil. But, did you know that Blairstown (a small North Jersey town, close to the Pennsylvania border), was the site for the filming of Friday the 13th? Sean Cunningham, director, chose this location for the 1980 film because it provided the perfect small town setting for the events of the fictional "Camp Crystal Lake" to take place. Other filming locations included Hope and Hardwick Township, NJ.
The photo shoot
On Saturday, October 11th we had decided to recreate some of those famous scenes from the Friday the 13th film here in Ocean County, as well as other halloween-themed shots. The photo shoot had taken place just outside of Winding River Park in Toms River, NJ. We had traveled to an abandoned campground and cabin to shoot horror movie classics such as:
The models had posed both as the victims, such as the innocent camp counselors of Camp Crystal Lake, as well as the icons of horror:
Not only did the models do an excellent job of reenacting the scenes of these cult classics, but they also had an excellent makeup, blood and effects thanks to MUA Sweet Pea (Amanda). Kudos to all of you!
Needless to say, it was a bloody good time.