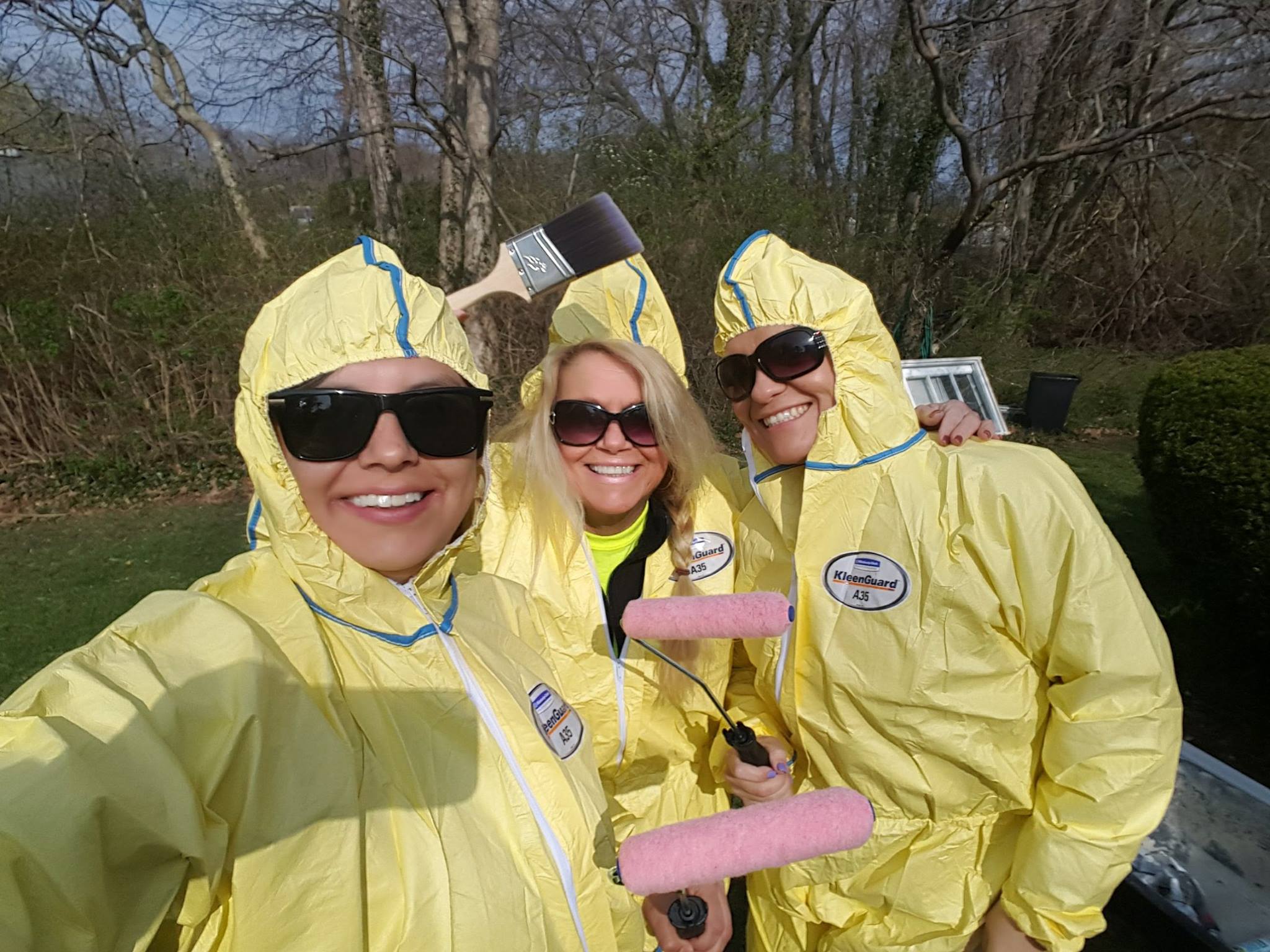 19 Apr

Easter Weekend filled with Community Service

What is the first thing you think of when asked about Easter weekend? With a weekend full of the Easter bunny, Easter eggs, and family fun, have your ever thought about giving back to your own community? This past Easter weekend, Jess and I, along with members of the Central Ocean County Rotary of Toms River, helped the Northern Ocean Habitat for Humanity repair and update an Ocean County resident's home. Project photos and details can be found on the Central Ocean Rotary Facebook page. This community service project was part of the Habitat for Humanity's Brush with Kindness program.

A Brush with Kindness is Habitat for Humanity's home preservation repair program that focuses on exterior repairs. It is part of the broader Neighborhood Revitalization that enables Northern Ocean Habitat to offer a variety of construction services using the Habitat model.

A Brush with Kindness helps low-income homeowners reclaim their homes with pride and dignity while revitalizing the appearance of the neighborhood, strengthening connections within the community, and preserving affordable housing stock.

Among the requirements to qualify for repair assistance with Habitat for Humanity, the homeowner must reside in their primary residence within northern Ocean County, provide proof of income, provide all required documentation, sign all necessary forms and the application, be willing to participate as an active partner with Northern Ocean Habitat for Humanity through service of presence mandatory pay-it-forward payment.

This example of volunteer work and community service with Habitat for Humanity demonstrates our company's continued commitment to giving back to local communities within the Ocean County area.

# # #

Tortuga provides local businesses online marketing opportunities within the Jersey Shore region. We establish an internet presence for small businesses to help them evolve in order to stay relevant for the rapidly changing web. Our services include mobile web design, social media marketing and management, email marketing, graphic design, and digital photography.